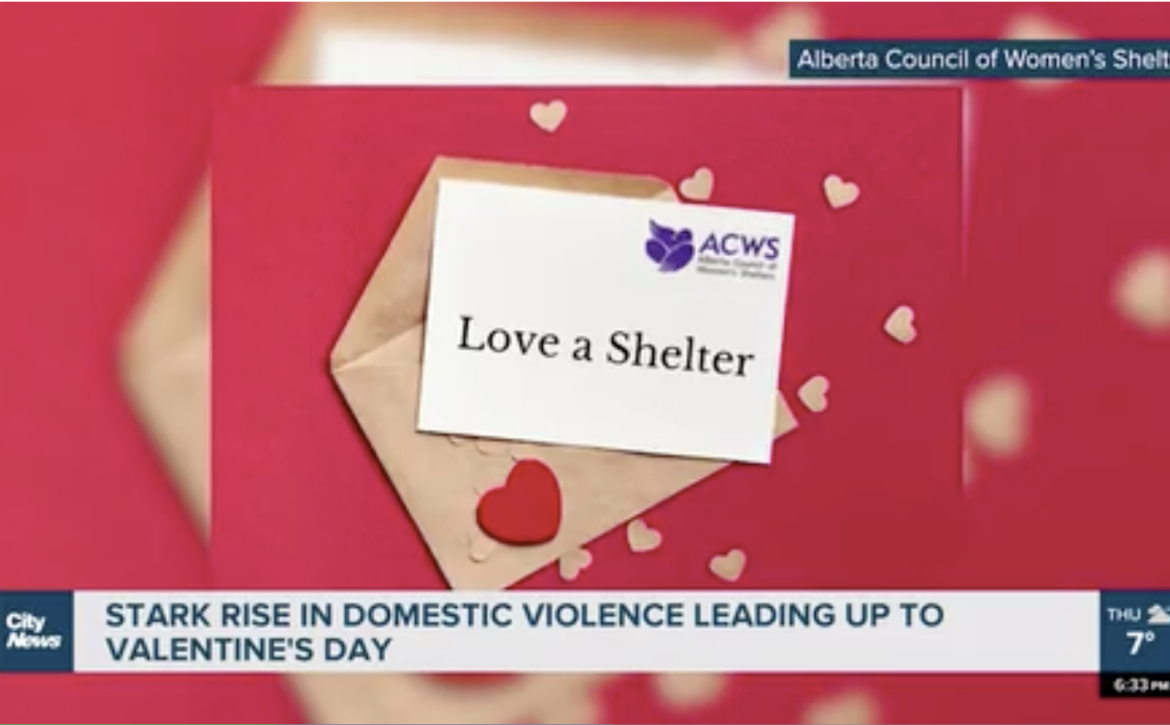 Interviews
News
'Love a Shelter': Alberta campaign launched as domestic violence calls increase for Valentine's Day
Our Program Manager Nicole discusses the concerns of domestic violence increases around Valentine's Day with City News.
Nicole Taylor, the program manager of WomenatthecentrE, says Valentine's day can be used as part of the circle of violence.
She says aggressors buy gifts or chocolates for their victims in the hopes those being hurt, emotionally or physically, will not think their situation is so bad.
.