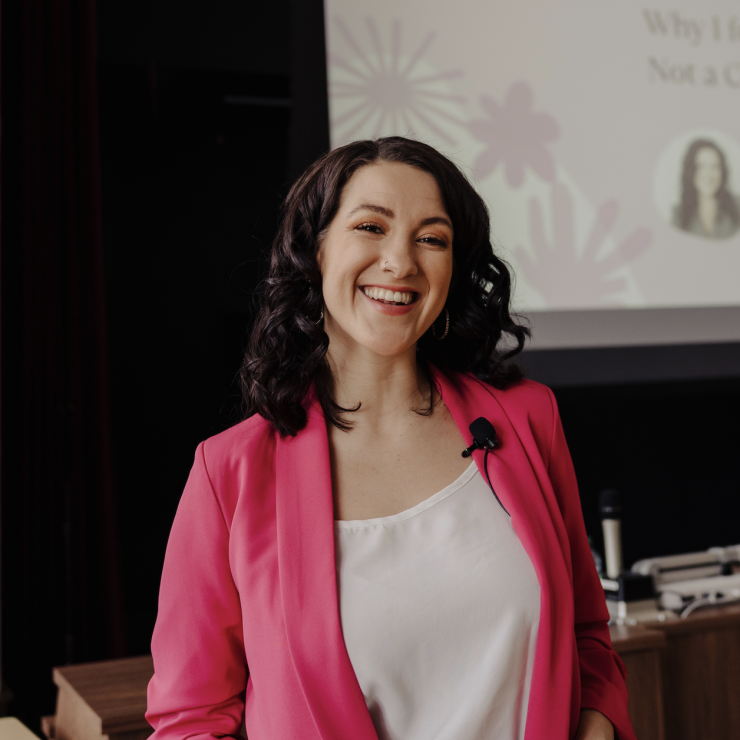 Marlee Liss
Community Outreach Coordinator
Marlee (she/her) is the Community Outreach Coordinator.
Project Affiliation:
FeedIn FeedBack FeedForward
Marlee's Biography
Marlee is a somatic educator, award-winning speaker, author, and advocate for restorative and transformative justice. Drawing from lived experience as a queer survivor of sexual violence, she has supported survivors of gender-based violence internationally in learning somatic healing and trauma-informed pathways to justice.
Marlee's work has been featured in Forbes, Huff Post and Buzzfeed and she's delivered talks for Vanderbilt University, University of Toronto, Trauma & Recovery Conference, Women's Mental Health Conference at Yale and more.
She recently completed a Bachelor of Social Work at Toronto Metropolitan University and is passionate about embodying and fighting for anti-oppressive, survivor-led, trauma-informed practices at both micro and macro levels.
"Our radical imagination is a tool for decolonization, for reclaiming our right to shape our lived reality."

– Adrienne Maree Brown, Pleasure Activism: The Politics of Feeling Good